One Way &Two Way Mobile Cabinets
Product Detail
Product Tags
Two-way cabinets are mainly used in secret rooms to make safe and concealed door opening and closing methods.Usually one cabinet need one motor,.Please refer to the installation instructions for details.
Mobile cabinets is a space saving storage system,also can be used for file storage, record storage, document storage and archive storage.which is very useful for enterprise and government sector.
Magnetic levitation, this high-tech was originally applied to high-speed trains, but Yunhuaqi has applied this high-tech to home furnishing accessories: it has a simple structure and uses the same principle as the "maglev train" to drive operation. Yunhuaqi Magnetic Levitation Smart Sliding System is a global high-end magnetic levitation smart home mobile system solution provider and service provider, focusing on the research and development of magnetic levitation automatic doors, quiet and comfortable, energy-saving and environmentally friendly, and supports convenient operations such as mobile phone remote control, scene-based control, and automated control. !
Take the door and window application as an example. The door body equipped with magnetic levitation is no different from ordinary sliding doors in appearance. The perfect combination of magnetic levitation track and door body solves the pain points of traditional belt conveyors that need to be externally mounted and occupy space;This is one of the main reasons why maglev application is suitable for home decoration, the moving rail filled with permanent magnets moves in a straight line without physical friction in the magnetic field generated by the precision motor, making the door quieter and smoother during moving.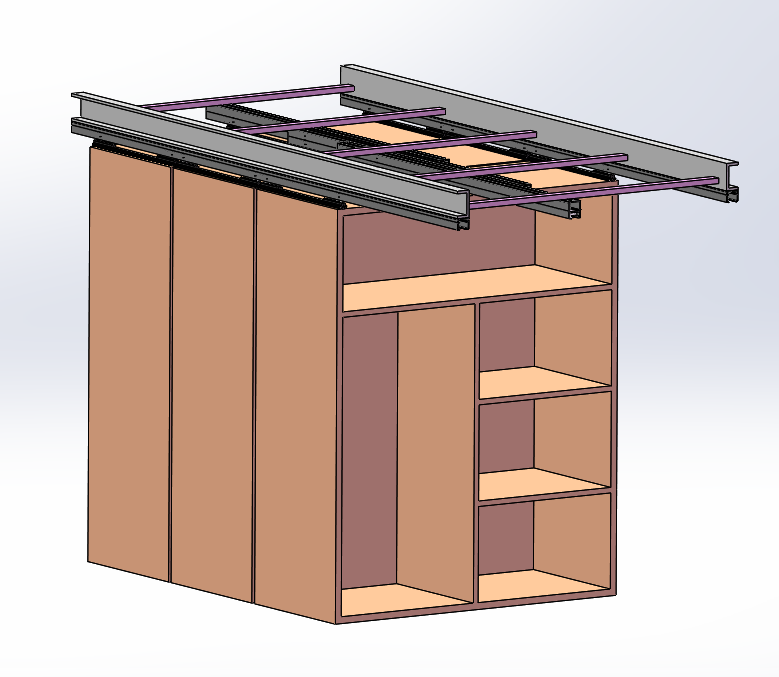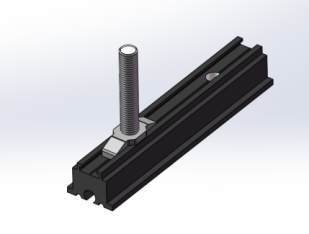 25 Upper load-bearing hanger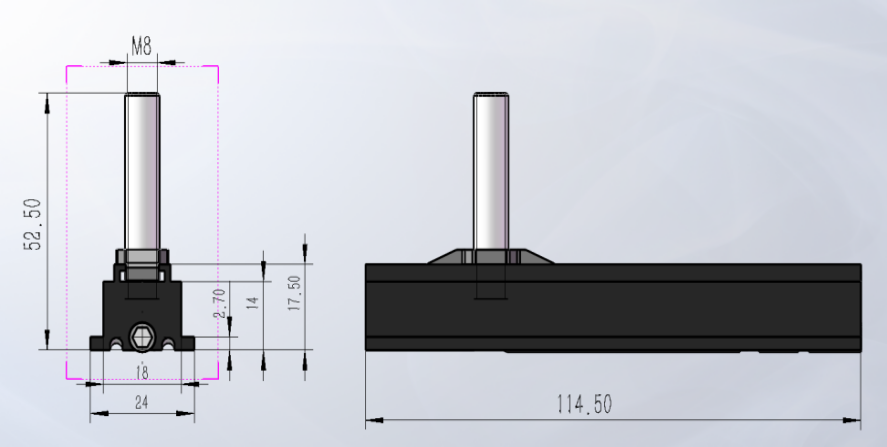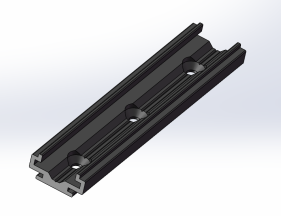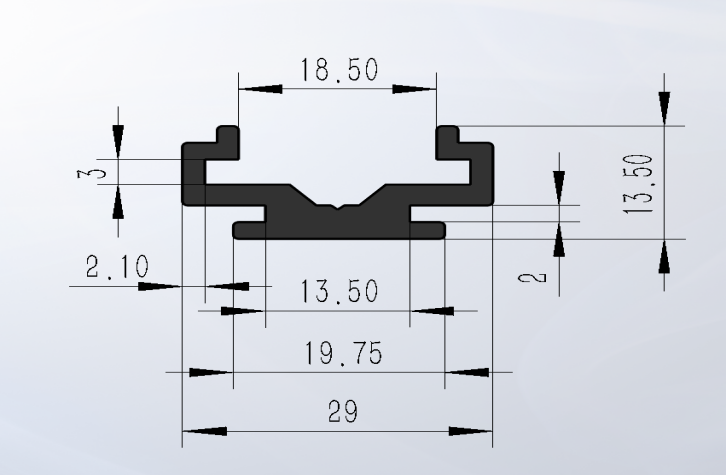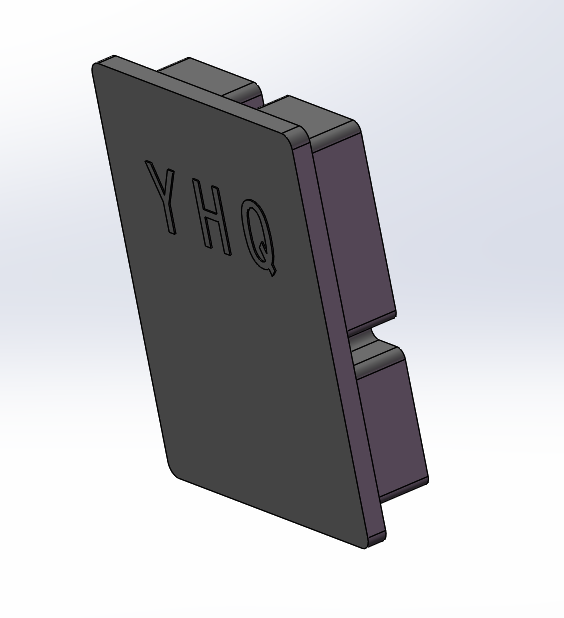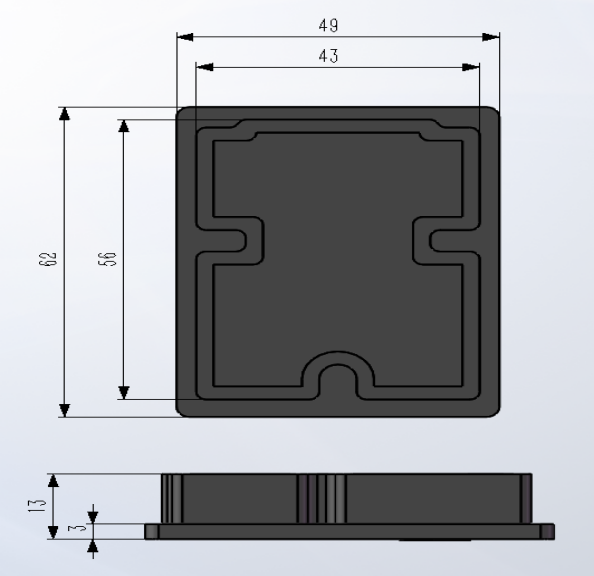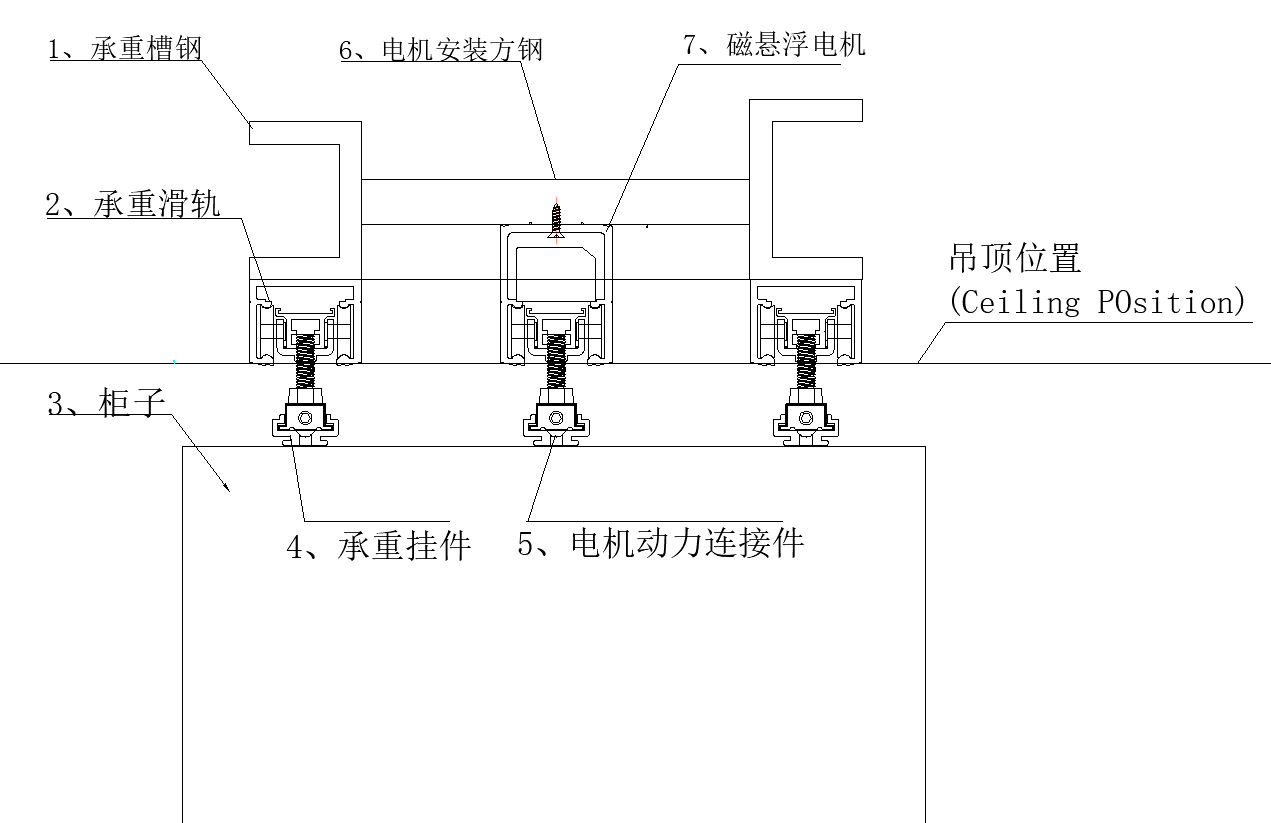 1-Load bearing channel steel 2-load bearing moving track 3-cabinet 4-Load bearing pendant 5-Motor connection 6-Motor installation square steel 7-Magnetic Levitation motor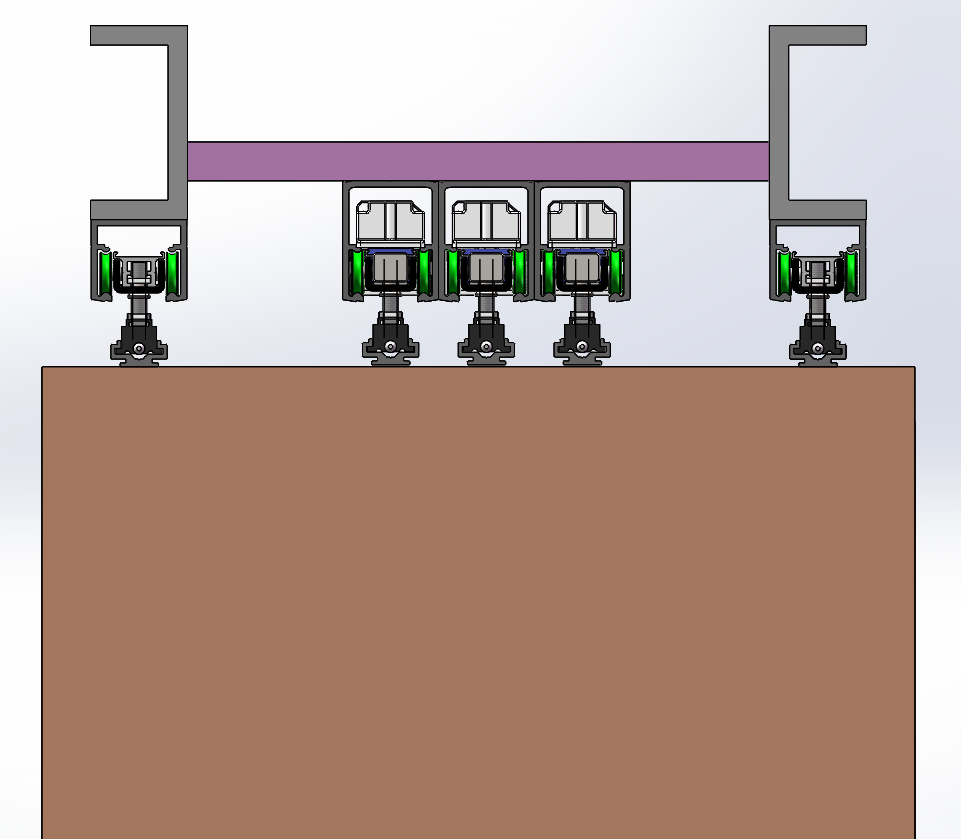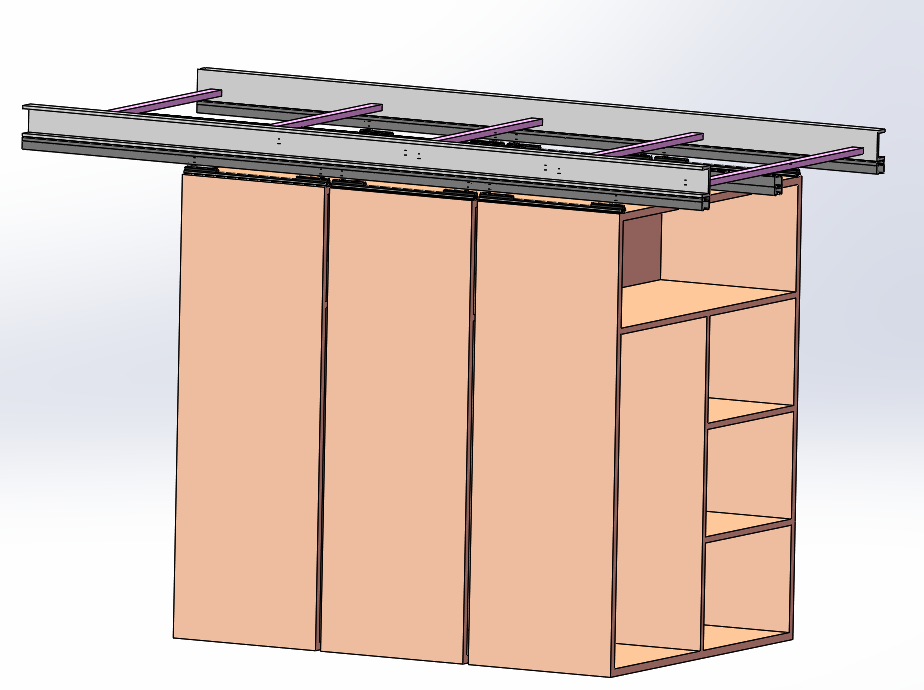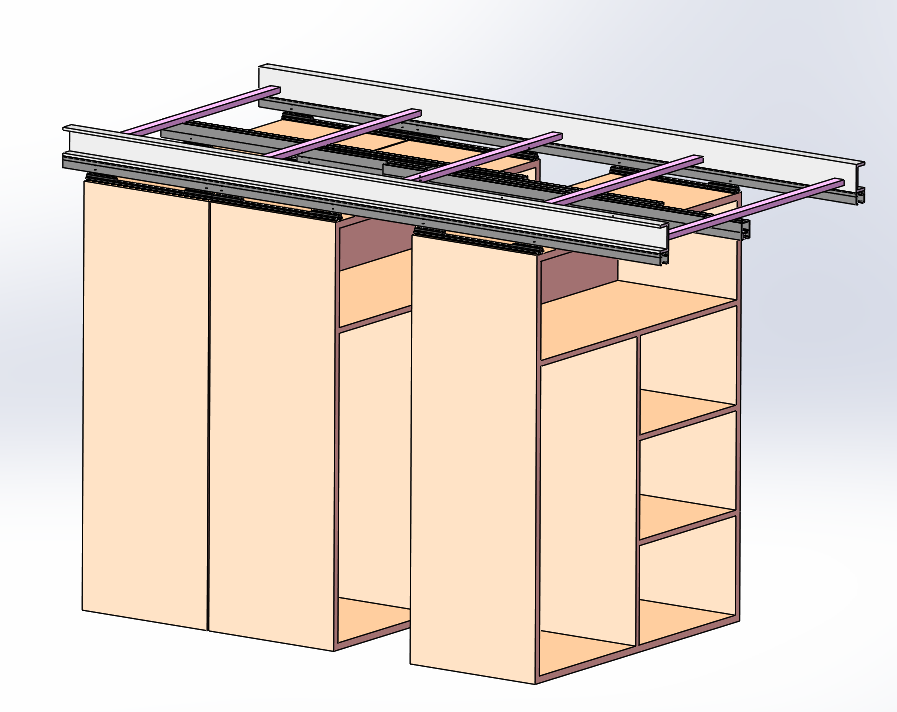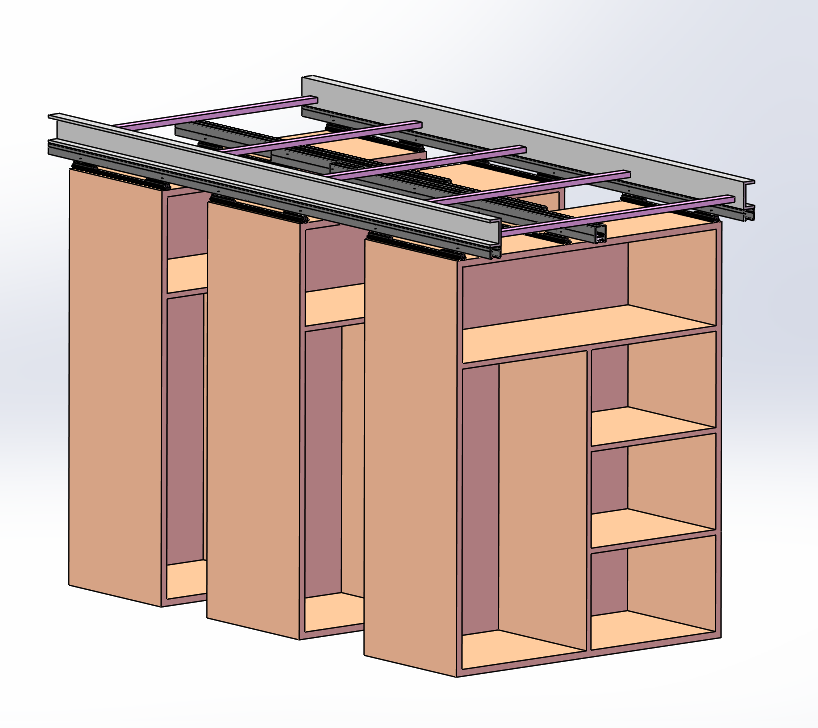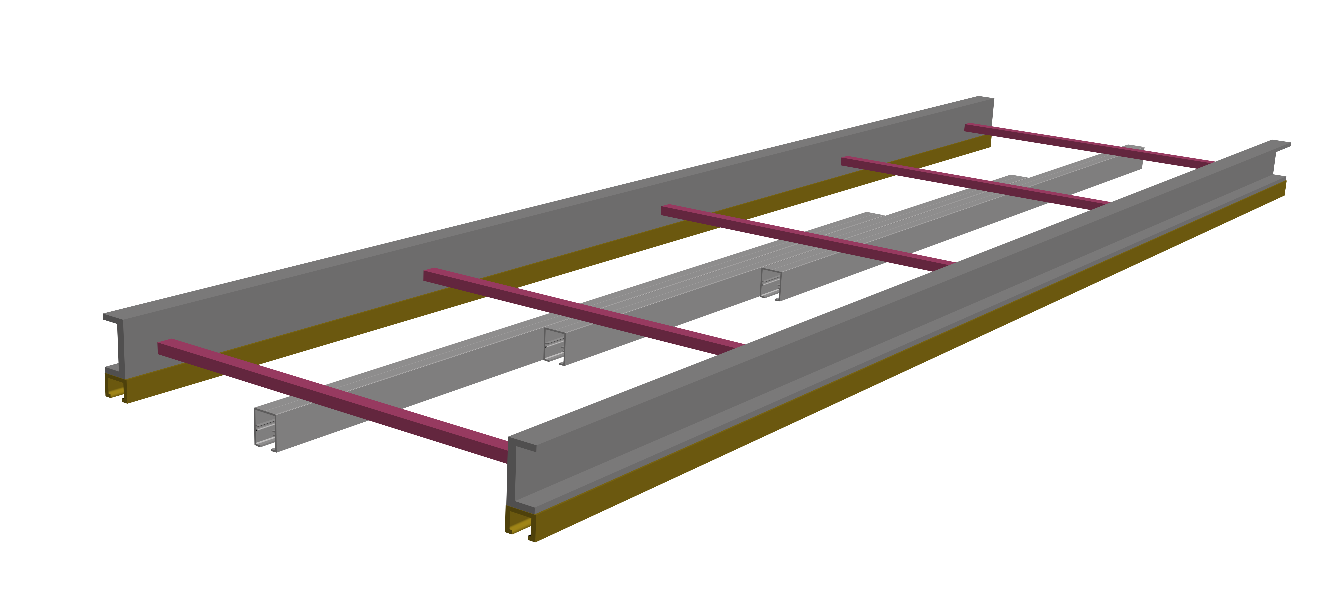 ---
Previous:
Magnetic levitation Four-leaves bus door
---