Magnetic Levitation Telescopic Doors Double Open
Product Detail
Product Tags
It works like any other telescopic doors,with two sets of Yunhuaqi maglev linear motor system
We can do telescopic doors double open 1+2( 3 tracks) with 1 fixed door on both side ,the other two doors sliding together on both sides. The same there are telescopic doors double open 1+3 and telescopic doors double open 1+4.
Suitable for office , cloakroom and kitchen door, etc
Here we have a special design for double open doors ,We make the two set of tracks at 90-degree angles, which called Right Angle Telescopic Sliding Doors
especially suitable for family cloakroom, office meeting room, shower room, open kitchen door, etc . With both lighting and sealing. The whole door design simple fashion, big style.
Exquisite design and better space utilization. Small size with sliding design, the door no longer takes up unnecessary space after it is opened, which effectively improves the space utilization rate and breaks the physical limitations of space.
Yunhua's automatic doors always put safety first!
For the safety and health of the family and reduce the occurrence of accidents, the exclusive micro-power drive system of the Yunhua Magnetic Levitation Intelligent System assembly can avoid the discomfort of the door body to the user under various extreme accidents, and can keenly identify the power and reaction state. When the door body encounters the human body accidentally, it will automatically recognize the change of state and leave the human body in the opposite direction, so that the user can retreat calmly.
Quiet, safe, beautiful, and durable, Yunhuaqi's magnetic levitation intelligent sliding system thinks what you want, meets what you need, and builds a safer and more reliable home life for you.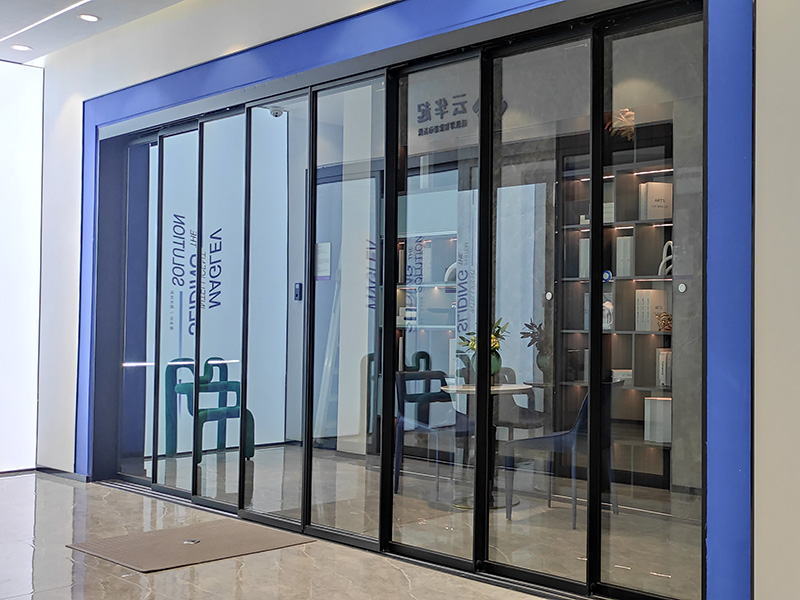 ---
Previous:
One Way &Two Way Mobile Cabinets
---